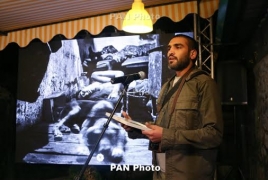 May 17, 2017 - 00:14 AMT
PanARMENIAN.Net - Areg Balayan (Artsakh) from PAN Photo has won the Aurora competition with the photo "Finally, some rest".
On Tuesday, May 16 Aurora Humanitarian Initiative opened the photo exhibition "Capturing Humanity" at Dalan Art Gallery in Yerevan, where a selection of the photos submitted for the Aurora Photo Exhibition are displayed. At the opening of the exhibition the Initiative announced the winners of the Aurora Photo and Short Film Competitions.
Following Balayan is Sargis Bulghadaryan (Armenia), who took the second place with "Everyday water issue in Tlik village" photo, while Visarut Sankham (Thailand) took the third spot with the photo "Behind Tin Walls". Aurora Humanitarian Initiative granted special awards to Anahit Hayrapetyan (Armenia) for "Refugee father and son in Artsakh" photo and Ana Caroline de Lima (Brazil) for "Rajashtani boy" photo.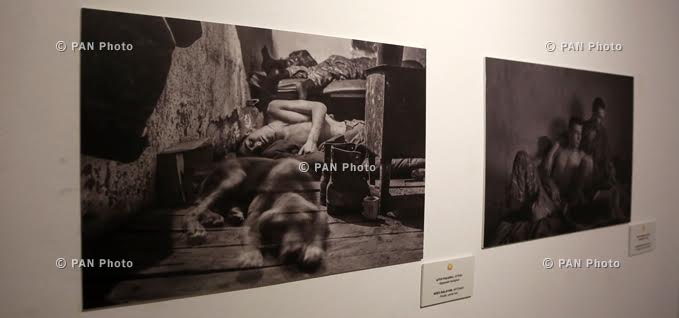 Aurora Photo Competition was launched on December, 2016. 1237 photos from 48 countries were submitted overall.
"Capturing Humanity" exhibition presents 28 photos of 23 photographers from 13 countries. It will be open for the visitors until June 6, 2017 at Dalan Art Gallery in downtown Yerevan.