On October 29-30, 2016, Armenia's Abovyan town hosted a table tennis tournament for people with disabilities dated to the 12th anniversary of Voghji NGO. 7 teams from Yerevan, provinces and Artsakh participated in the event PAN attended and photographed.
The best teams (consisting of two participants) were awarded AMD 40,000 for the first place, AMD 30,000 for the second place and AMD 20,000 for the third place. Some recognition gifts were also delivered.
The problem is that the table tennis federation for people with disabilities has no state support: trainings and competitions are organized with the help of individual sponsors.
Anahit Vardanyan
I have played table tennis since childhood, although as an amateur. When the federation was established 2 years ago, they offered me to train as a professional and I agreed. This year I took part in all competitions organized by the federation in Armenia. However, financial assistance needed for participation in tournaments abroad.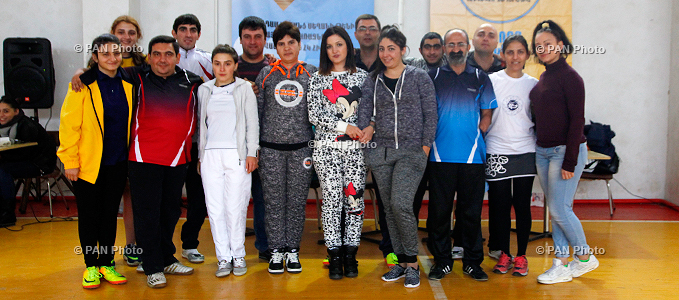 Anahit is second from the right
Sports means healthy lifestyle, which gives an opportunity to forget everyday problems. I do feel healthy and full blooded thanks to sports. It's also pleasant to talk to the people we are training together. I would be hard for me to live without sports. If it were not tennis, I would go in for something else. I tried mountain skiing when I was 12, despite my disability. Sports is inseparable from my family: my mother was engaged in athletics.
I understand that I can't qualify for international competitions, but I will go on playing. I do not rule out working as a trainer in the future.
Kamo Davtyan, founder of Voghji NGO assisting people with disabilities, deputy chairman of the table tennis federation for people with disabilities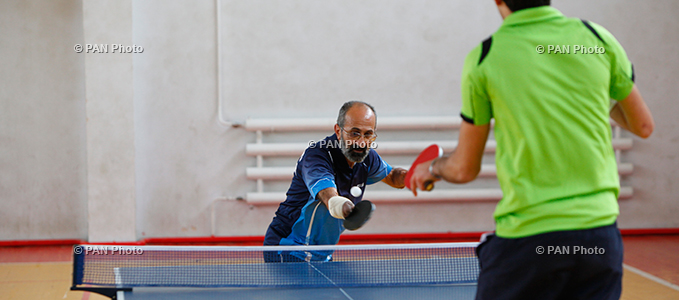 I have been always engaged in sports: track and field athletics, basketball… After the accident in 1995, which made me a disabled person group 1, I decided to take up tennis table. In 2007 and 2013 I took part in open tournaments in Germany and Belgium respectively. Sports gives strength and inspiration to people with disabilities and helps integrate into the society.
Unfortunately, Armenia has still a long way to reach the level of European countries where sports for disabled people has governmental support. We haven't participated in Paralympic Games but set hopes for the 2020 Games in Japan with 3 candidates: Gevorg Beglaryan, Hmayak Avetisyan and Melanya Ghazaryan. For this purpose we need to take part in a number of international competitions in 2017 and qualify for the Olympics.
The current tournament is already the 4th in Armenia in 2016, which is unprecedented.
Sports shows that there is nothing impossible. One should seize every opportunity to improve health and feel expansive. I would simply die idling around. I have three children – two sons and a daughter – who enjoy sports as well. One of my sons played football and all our family members have keen interest in sporting events.
Gevorg Beglaryan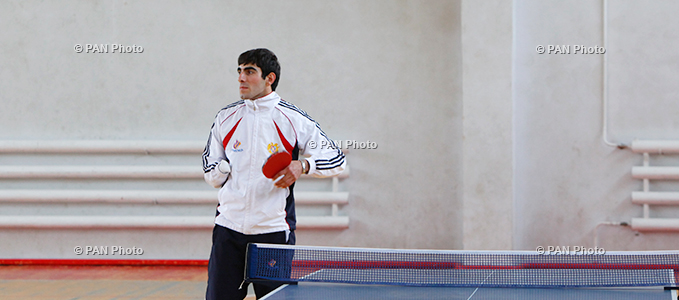 After getting an injury in judo, I started playing tennis 9 years ago. In 2015, I had an accident at work, however, I didn't quit sports. I have a good vision for the future, including participation in Tokyo Paralympics. My parents are happy to see me playing tennis and winning tournaments. They are proud of me. It was sports that helped me during hard times. If I can say so, I was lucky enough not to lose my left hand, as I am a left-hander. Otherwise, I would face big problems. My advice to those who have disability is never give up.
Our major issue today is the lack of governmental support. It would help us a lot and open new perspectives.
Meline Ghazaryan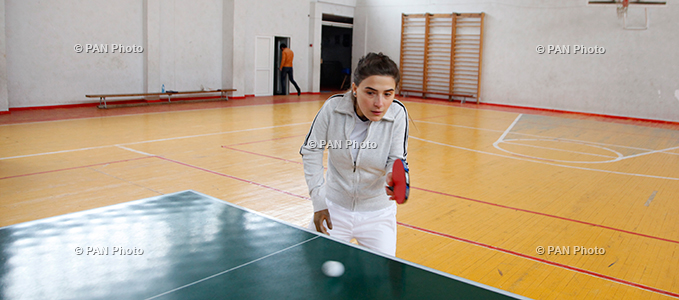 I started playing table tennis at the age of 12, despite my disability. My parents have always supported, encouraged and inspired me. I studied languages and areal studies, however, my current objective is participation in Paralympic Games. I spend most of my time training, although the conditions are not so good: the gym is not repaired and there is no possibility to take a shower.
Alexander Diaryan, coach, chairman of the table tennis federation for people with disabilities, two-time champion of Armenia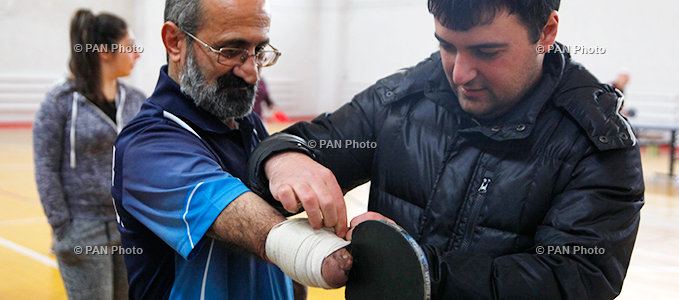 Our primary goal is to improve the skills of our sportsmen for them to take part in international competitions, and then we will seek financial assistance, as the help of individual sponsors is not enough. We have a good gym in Yerevan, but it has a heating problem and the people in wheelchairs have difficulty getting in, so we built a special platform for them.
Hmayak Avetisyan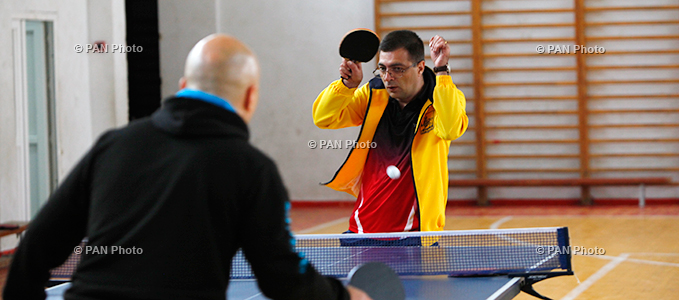 I have been playing table tennis since the age of 8. After the 1992 accident, I continued training and even participated in some European tournaments. Now I share experience with young players. My goal is participation in Olympics, however, it demands high qualification.
Sports teaches to strive for victories and accept defeats.