In mid-September 2016, Samsung Electronics has recalled Some 2.5 million Galaxy Note 7 smartphones worldwide, replacing or refunding the flagship phones, whose susceptibility to catching fire has damaged the image of the Korean powerhouse.
Samsung received 92 reports of batteries overheating in the United States, including 26 reports of burns and 55 cases of property damage, the company said as it announced the recall in cooperation with the U.S. Consumer Product Safety Commission (CPSC).
The recall is a costly setback for Samsung, which was counting on Galaxy Note 7 to bolster sales as rivals such as Apple launch new devices. The scale of the recall is unprecedented for Samsung, the world's largest smartphone maker. Some analysts say that besides a serious blow to the company's reputation, the recall could cost Samsung nearly $5 billion in lost revenue this year, according to Reuters.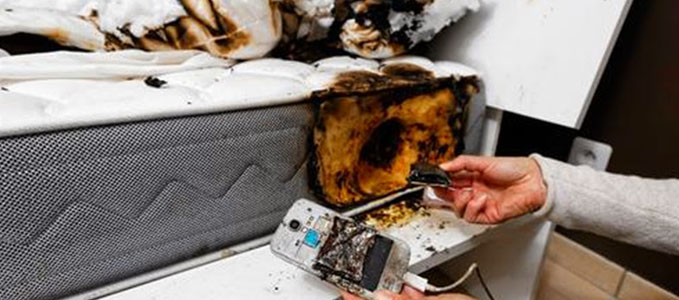 Electronic devices in general, and computers and smartphones in particular, require large amounts of power, which also makes them produce a lot of heat. In each electronic device there are tiny, sensitive components. When it comes to a laptop smartphone, the components are even smaller, making them even more sensitive to heat. Experts and manufacturers both highly recommend not to use the device when it's being charged, as the process produces a lot of heat, and combined with the heat produced from usage it might be too much.
A Florida man who said he suffered severe burns after his Galaxy Note 7 smartphone exploded in his pants pocket has filed a lawsuit against Samsung. The explosion in Jonathan Strobel's pants ignited what's believed to be the first U.S. lawsuit against Samsung over the phone. Strobel is suing for minimum damages of $15,000 on the grounds of product liability, negligence by Samsung and a breach of implied warranty.
His attorney, Gold & Gold's Keith Pierro, said Strobel suffered second-degree burns about the same size as the phone on his upper right thigh and burns on his left thumb from trying to yank the hot phone from a pocket. "Samsung was obviously aware of the danger," Pierro said. "Unfortunately, for my client, the recall came a week too late."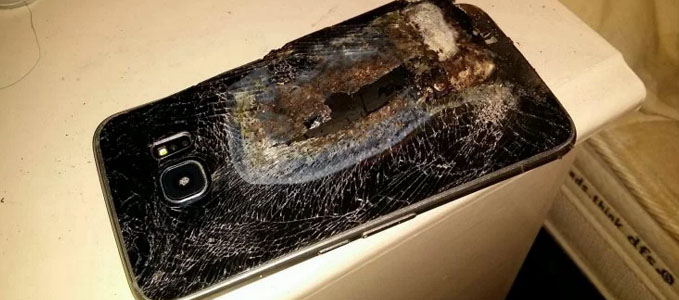 Manufacturers urge phone owners to only use original chargers. They say the reason is not that they want to sell more accessories, but that they cannot guarantee the quality of the other chargers, which might be incompatible and unsafe for use with the device.
Samsung is planning to resume selling new Galaxy Note 7 smartphones to South Korean customers from September 28. A Samsung spokeswoman told Reuters the schedule for restarting sales for the device elsewhere, including the United States, will depend on the circumstances for the individual markets. The firm has said new sales in Australia will resume in early October.
The firm tapped China's Amperex Technology Limited (ATL) as the main battery supplier for the Note 7 phones, a person familiar with the matter told Reuters. A second person said that Samsung SDI Co Ltd made faulty batteries that triggered the recall.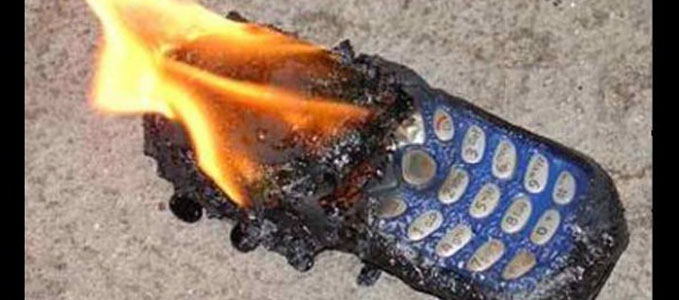 While cell phones provide an efficient and easy way to communicate with friends, family, and co-workers, excessive use can take a toll on your health. Mobile phones use transmitting radio waves through a series of base stations where radiofrequency waves are electromagnetic fields that cannot break chemical bonds or cause ionization in the human body, the World Health Organization says (WHO).
Here are some of the worst mobile phone explosions recorded:
In November 2011, a passenger's iPhone 4 detonated while onboard a plane. The battery was overheated and even emitted a large amount of 'dense smoke' on the plane. After discovering his handset was getting extremely hot and glowing red, the iPhone 4 owner alerted one of the flight attendants, who immediately applied standard safety procedures to put out the glow.
In December 2010, while making a routine call on his Motorola Droid 2, a young man's phone suddenly blew up in his ear. "I heard a pop, I didn't feel any pain initially, I pulled the phone down, I felt something dripping," Aaron Embry said. The man had four stitches and had his head bandaged. Because the Droid 2 has a high radiation exposure level (1.47 SAR rating), experts believed Embry might encounter long-term damage on his hearing.
In August 2010, a 23-year-old Indian was found dead after his Nokia 1209 exploded near his head. The explosion caused serious injuries on his right ear, neck and shoulder.
In June 2010, a teenager in Nepal lost consciousness after her Nokia cell phone erupted. The incident happened while the girl was charging the phone and using it simultaneously. She died on her way to the hospital.
In January 2009, a Chinese shop worker was found dead after his unnamed cell phone exploded. Reports said that the worker had just finished charging his phone before putting it inside his chest pocket. Another employee suddenly heard a loud explosion and found the man lifeless.