At the opening of a military unit of missile forces, Azerbaijan has demonstrated Polonaise Belarusian multiple launch rocket systems and Israeli-made LORA Short-Range Ballistic Missiles.
Photos from the event show Azerbaijani President Ilham Aliyev, accompanied by Defense Minister, Colonel-General Zakir Hasanov, passing by a number of Polonaise complexes. In other pictures, Israeli LORA missiles are visible.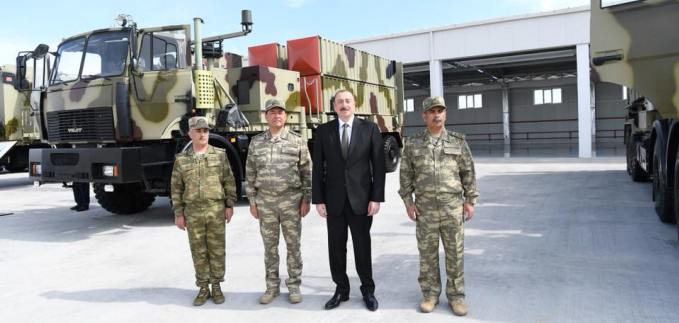 Earlier, a source close to the Belarusian Defense Ministry said the country is planning to sign the first export contract for the supply of 10 Polonaise systems in 2018. The likely customer of the weapons was Azerbaijan whose defense minister visited Belarus to learn more about the systems.
Mikhail Barabanov, editor-in-chief of Moscow Defense Brief, believes that this purchase can be regarded as a response to the acquisition of Iskander systems by Armenia.
Armenia first received Iskander short-range ballistic missile systems in 2016 which were for the first time showcased at a parade marking the 25th anniversary of the country's independence.